Principle Compliance was founded on the belief that a successful ethics & compliance program is less complicated than some make it out to be. What it takes is commitment, persistence, and resourcefulness, without which the program may only achieve survival status.
With these key ingredients in place, a lot can be accomplished. That's where Principle Compliance comes in. Our consultants help clients reach program goals by delivering no non-sense solutions that make a big impact. In the process, we help reinforce their commitment to ethics, advance the program through persistent effort, and accomplish more than they think possible by being resourceful.
MEET OUR PRINCIPAL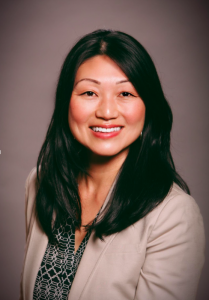 Caveni Wong launched Principle Compliance as a way to help corporations better develop and manage global ethics and compliance programs. Having previously worked with clients that struggled to meet ethics & compliance program objectives, she knew there had to be an easier way to plan, launch and accomplish projects. Leveraging her experience in organizational change management, technology and corporate ethics & compliance, she continues to deliver a variety of compliance initiatives with creativity, passion and enthusiasm.
She is a Certified Compliance and Ethics Professional (CCEP), holds a BA from the University of California, Los Angeles and an MBA from Duke University.
Our Beliefs:
High ethical standards lead to compliance, not necessarily vice versa.

People want to do the right thing – they just need support and a little reminder.

Ethics and compliance professionals should be the "ambassadors" of good conduct, not its police.

Lack of creativity is a bigger constraint to a successful program than the lack of resources.

Good compliance programs require change management and good marketing.

Effective compliance professionals know how to "make friends and influence people."

Principle Compliance is certified as a Women's Business Enterprise by the Women's Business Enterprise National Council (WBENC), the nation's largest third-party certifier of the businesses owned and operated by women in the U.S.
We recognize the commitment to supplier diversity that is embraced by corporations and government agencies today and we can add diversity to your supply chain.